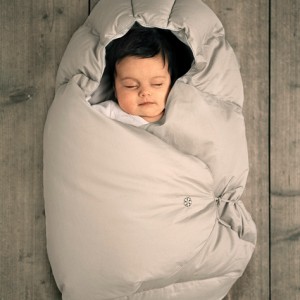 Baby Barolo cocoon bag
Price: $220
Description:
Baby Barolo cocoon bag
Designed by talented Swedish designer Margot Barolo, the Baby Barolo bunting bag is a little piece of luxury for your little prince or princess.
This goose down sleeping bag is a small, soft cocoon created to keep your newborn comfy.
Made of 100% ecotex cotton cover & lining with 93% goose down + 7% goose feather filling which makes it a very exclusive product.
Your baby will be in a snuggly swaddled cloud.
Colors: Red, Grey White, Plum